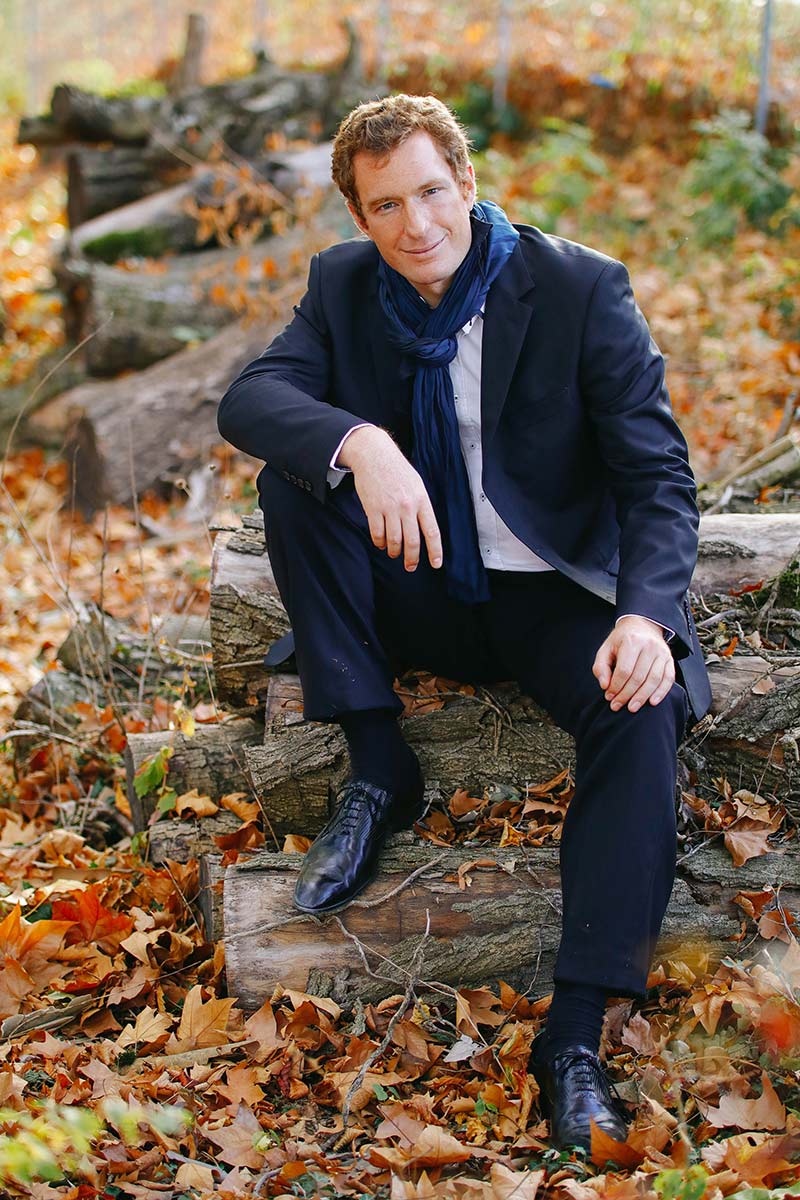 After earning a Masters of Law degree, Raphael took his first singing lessons at the age of 26 at the Conservatory of Lausanne and after three years, he was accepted at the Geneva University of Music (HEMGE Haute École de Musique de Genève). There he passed his Master of Arts degree in the class of Gilles Cachemaille. Subsequently he has attended various masterclasses with Klaus Mertens, Jadwiga Rapé, Claudio Desderi, Luisa Castellani, Joseph Loibl and regularly takes lessons with Lioba Braun.
Raphaël Hardmeyer has had the opportunity to sing as a soloist in many works BY Bach. Amongst them, the Christmas Oratorio, the Magnificat, the Lutheran Masses and various Cantatas. His Repertoire ranges from Baroque, to operas by Mozart , Lied, Puccini plus the Melodies of Poulenc and the Lieds of Wolfgang Rihm, where he had the opportunity to work with the composer in person.
In 2017 he was noted in the role of Jupiter in Rameau's Platée and made his debut at the Grand Théâtre de Genève where he sang the role of "Charles-Quint" in the world premiere of Ascanio BY Saint-Saëns under the baton of Guillaume Tourniaire, alongside Jean-François Lapointe, Karina Gauvin, Bernard Richter and Jean Teitgen. This production has been recorded and is available on B Records and was awarded the prestigious German prize of "Preis der deutschen Schallplattenkritik".
In 2018, he appeared as soloist in the Messiah, Haydn's requiem and the leanding role in the Marriage of Figaro in September under the direction of Leonardo Garcia Alarcon. He has also performed as a soloist with the Orchester de la Suisse romande under the direction of Jean-Jacques Kantorow for the Christmas Oratorio of JS. Bach.
Upcoming performances for the season 2019/2020 will feature Raphael in the Walkyrie (Hunding) in a concert version under the baton of Daniel Kawka, Candide (Inquisitor III/Tsar Ivan) at the Opera of Lausanne. He will also perform Carmina Burana, B-minor Mass from Bach, Coronation mass and many other sacred works.
He is a resident scholarship for the project Operalab, which is hosted by the Geneva University of Music and the Geneva Opera House (Grand-Théâtre de Genève).